OUR HONKA HOUSE WILL CHARM YOU BEYOND YOUR IMAGINATION
It is located in the heart of Lower Carniola…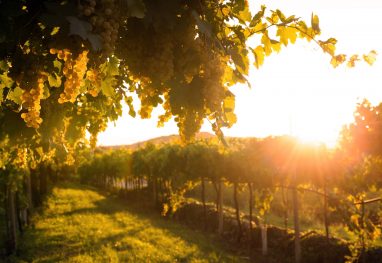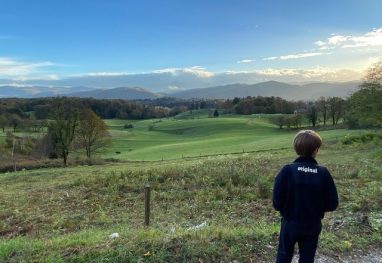 Feel the fresh air… enjoy silence and peaceful starry nights…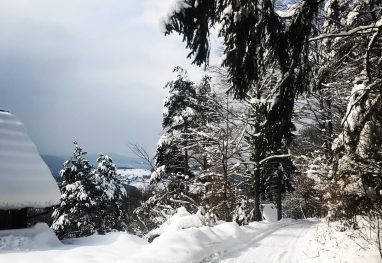 There is a saying which goes: the sky dreams of stars, the earth dreams of love. The land of Lower Carniola does not dream of love – it is love itself. There is no place on the face of the Earth as beautiful as this. Nowhere is there grass as green, nowhere do streams murmur as lightly and mysteriously, nowhere do birds sing such beautiful love songs, nowhere do fields of wheat ripple as high and boastfully, nowhere are the ripples of life as wavy as here. And even if this is not completely true, the approximation and reality of this praise is nowhere as true as here. Even the Slovene character has not expressed itself so fully anywhere else as here, in Lower Carniola.
(Severin Šali)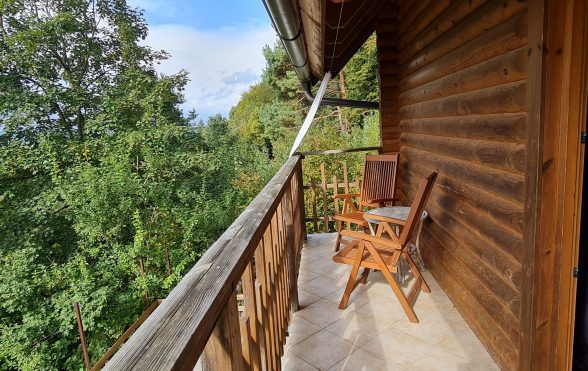 The cottage is located in the woods with a beautiful view on hills and valleys of Dolenjska region.
It offers a perfect getaway for those who want to relax and enjoy fresh air, sunny days and starry nights in a silent peaceful environment.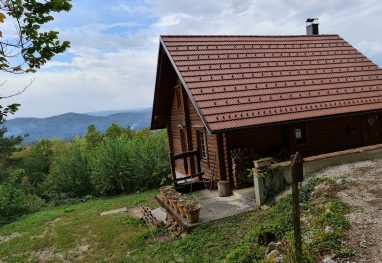 Stranger welcome to our heaven. Let us show you our way of life…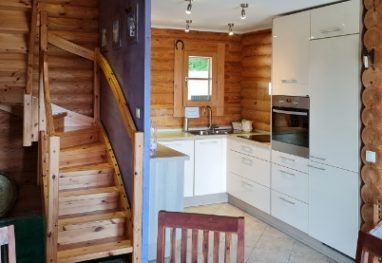 There is no place on the face of the Earth as beautiful as this.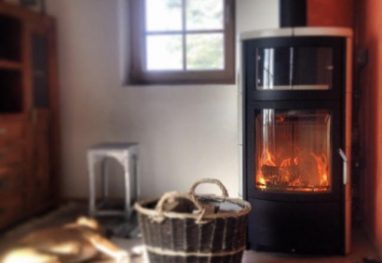 Winter mood is on…
nothing warms you up as fire does…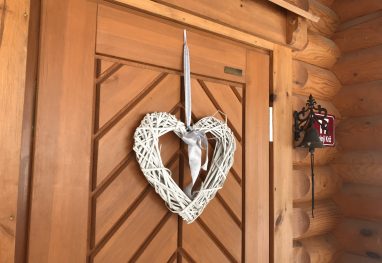 Treat yourself with love…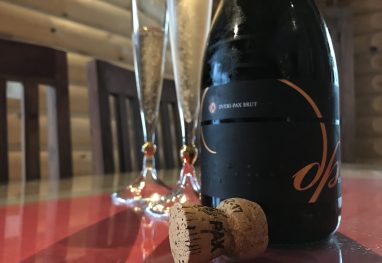 A house is not a home unless it contains food and fire for the mind as well as the body. (B. Franklin)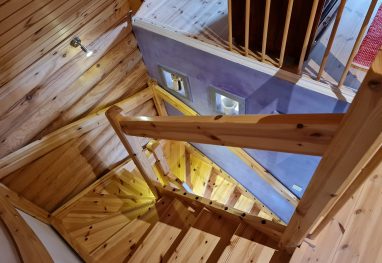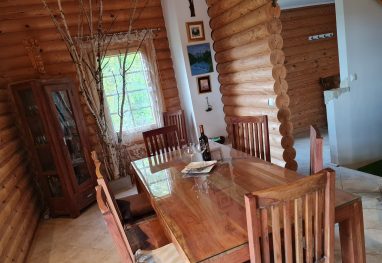 Feel the scent of wood, relax end enjoy.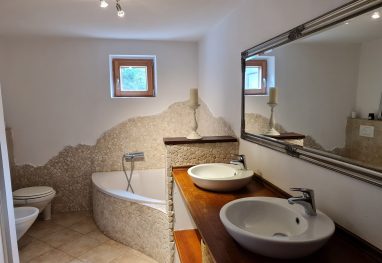 It is the place where time stops and life starts…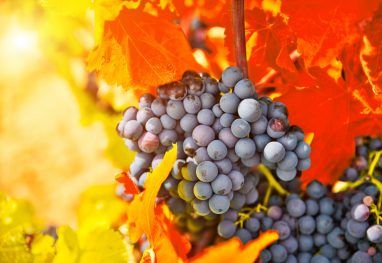 Autumn colors so soft and warm…
In the region, there are many possibilities for an active vacation.
It is a historical and natural pearl.
Žužemberk Castle
Grad Žužemberk is one of the most picturesque castles in Slovenia. Its history dates back to the 13th century and in the 16th century it was converted into a fortress with 7 defensive towers. From 1538 until World War II, the Auerspergs were its owners. During the war, the town was bombed, and in 1960, it began to be restored. The castle hosts cultural and touristic events every summer.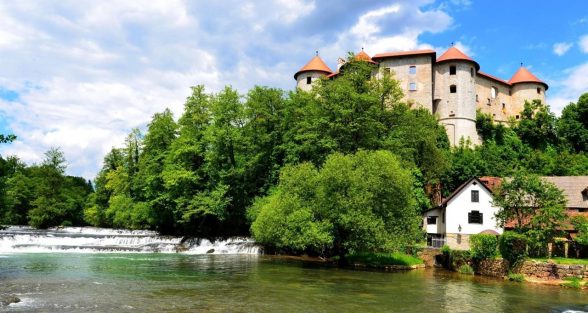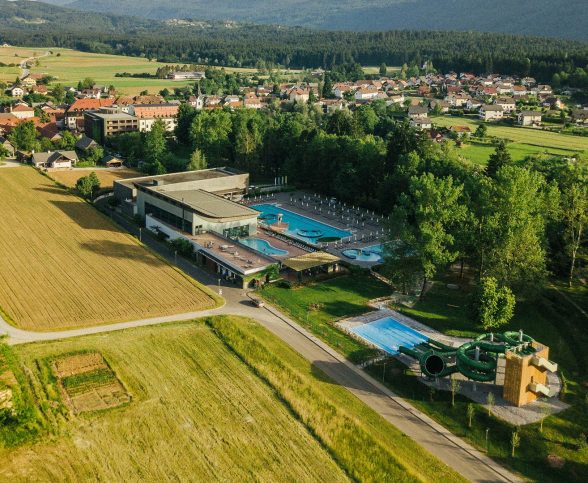 Dolenjske toplice (hot springs)
The Municipality of Dolenjske Toplice spans 111km², of which 81% is forest area. It received its name from the sources of thermal water that gave this place and its surroundings their special significance during the area's development. In 1385, the Toplice (hot springs) came into the six-year ownership of the Counts of Auersperg, who began to develop tourism by following the example of some of the then Central European hot springs. Today, Dolenjske Toplice combines incredible offer of health, wellness and tourism, an interesting cultural heritage and a wide selection of beautiful nature sites, which are the main attraction for hikers, cyclists, and adventurers.
Hiking and cycling
The route of an ancient trade Roman road starts just a few meter from the house. So everything you need is a bicycle and a beautiful sunny day.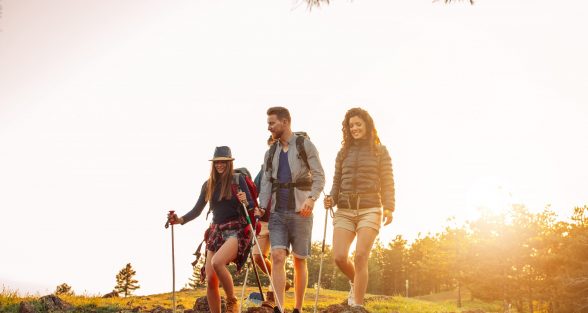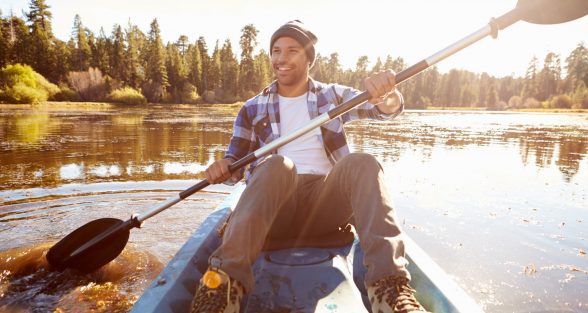 Rowing
Rowing on Krka river is a unique experience for everyone. There are available numerous entry and exit points, as well as boat rentals and tours, guided tours.
Book your stay
We are so happy that you decided to book your holiday with us.